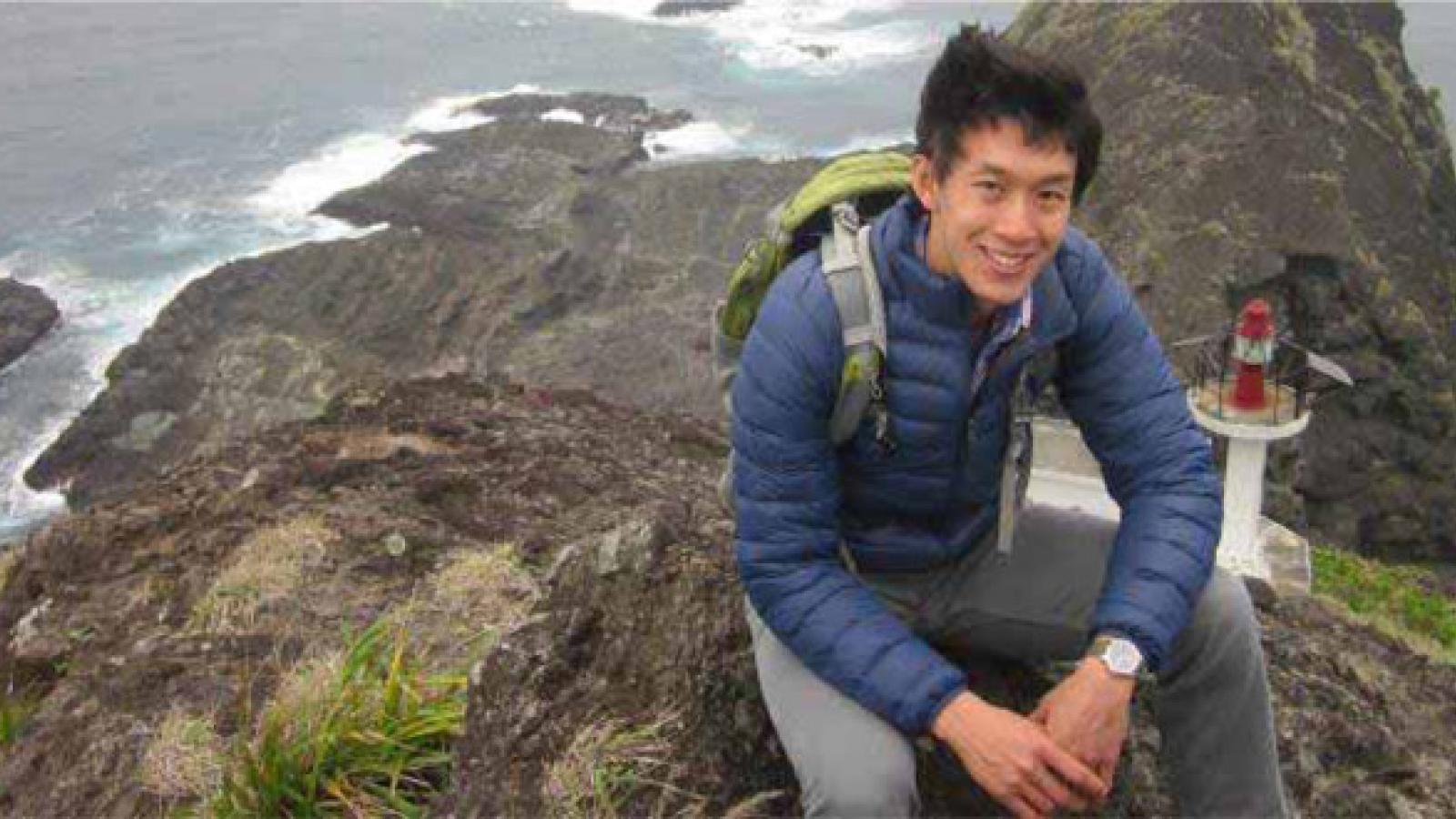 Body
On March 14, 2014, Adam Kong, an Ohio State University alumnus, was awarded a 2014 Charles B. Rangel International Affairs Fellowship following a highly competitive nationwide contest. The Rangel Fellowship, funded by the U.S. Department of State and managed by the Ralph J. Bunche International Affairs Center at Howard University, supports extraordinary individuals who want to pursue a career in the U.S. Foreign Service. The Director of the Rangel Program, Patricia Scroggs, stated, "We are thrilled to have Adam as part of the program. Adam has already demonstrated leadership and impressive academic achievements in his career at The Ohio State University. His strong commitment to service, as well as his international engagement, is evident in his service as a Fulbright English Teaching Assistant in Taiwan. I have no doubt that he will excel in graduate school and make important contributions to promoting global peace and prosperity as a U.S. diplomat."
Adam Kong is an Ohio native and son to Fansheng Kong and Huimin Ran. He is a 2013 graduate of The Ohio State University, where he majored in International Studies, focused on World Economy and Business, and Chinese. Following his graduation he was awarded a Fulbright Grant to teach in Taiwan. Adam has also interned at various international and domestic organizations such as the Ohio Department of Homeland Security, Mondokio International News, and the International Institute for Strategic Studies in Washington, D.C. As a Rangel Fellow he intends to enroll at Columbia University's School of International and Public Affairs to pursue a Master's in International Affairs, with a focus on Social and Urban Development. He is also the co-founder of Dynamic Contrast, a co-ed acappella group based at Ohio State.
The Rangel Fellowship will provide Adam with approximately $90,000 in benefits over a two year period to pursue a master's degree in international affairs. As part of the Rangel Program, Adam will work for a Member of Congress on issues regarding foreign affairs. In the summer of 2015, the U.S. Department of State will send him overseas to work in a U.S. Embassy to get hands-on experience with U.S. foreign policy and the work of the Foreign Service. Upon graduation, Adam will become a U.S. diplomat, embarking on one of the most challenging and rewarding careers of service to his country.
About the Charles B. Rangel International Affairs Program
The Rangel Program is a joint initiative between the U.S. State Department and Howard University that aims to enhance the excellence and diversity of the U.S. Foreign Service. Begun in 2003, the Rangel Fellowship Program selects outstanding young people each year from around the country who exhibit the ideal qualities of a Foreign Service Officer. Managed by the Ralph J. Bunche Center at Howard University, the Rangel Fellowship supports those selected through graduate school and professional development activities that prepare them for their careers as Foreign Service Officers. With the academic, professional and financial support from the program, Fellows now serve as diplomats around the world, contributing to a more diverse representation and effective execution of U.S. foreign policy.