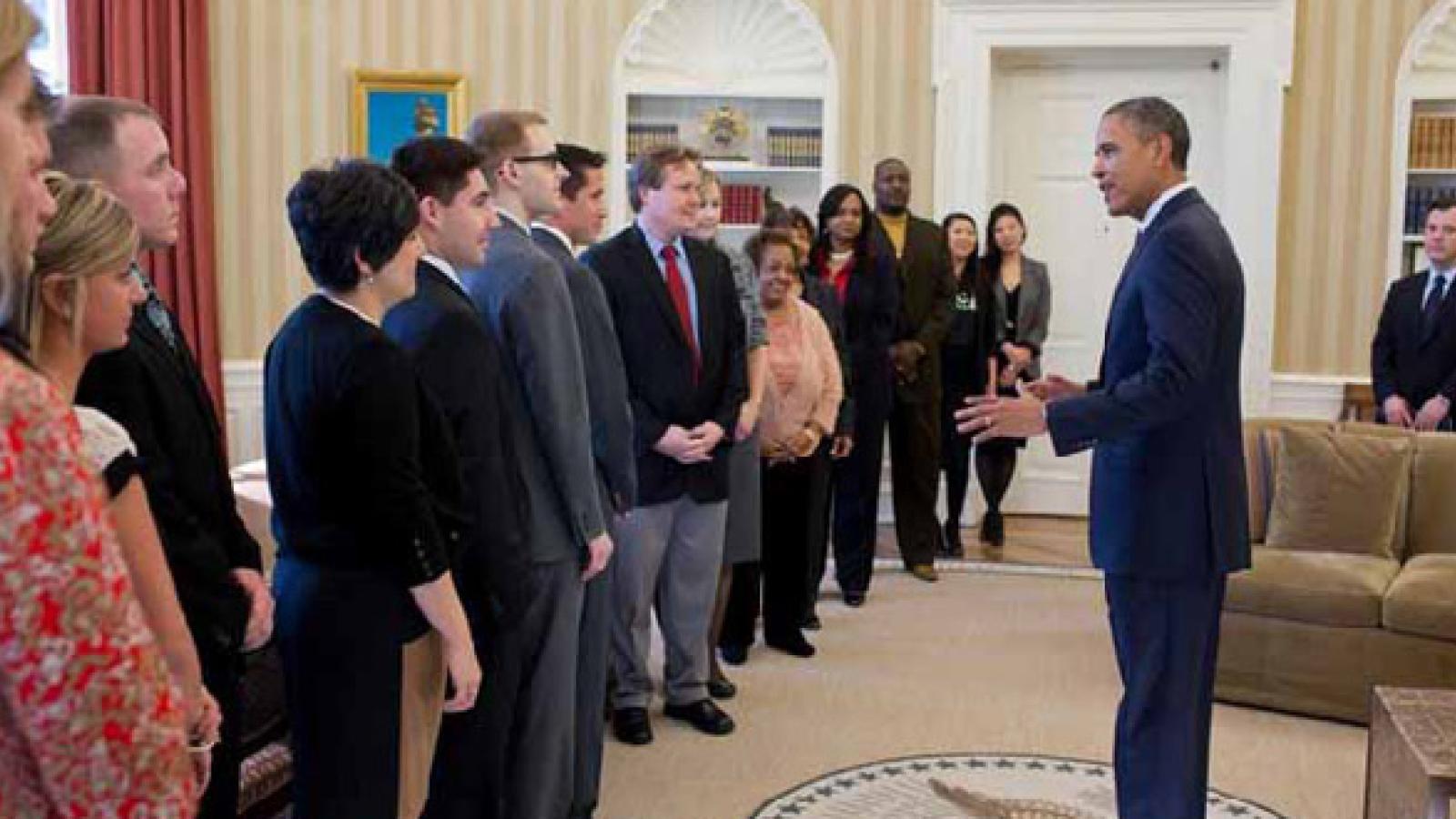 Body
Citizen Co-Chair Presidential Inauguration
President Obama speaking with eight "citizen co‐chairs" of his second inaugural. They were chosen because they each have a story that reflects a different aspect of his first term. The co-chairs are people who have been involved in Obama efforts on health care, education assistance, energy developments, ending the military's ban on gays, and winding down the war in Afghanistan.
Erica Chain (second from right in line) graduated in 2005 with a major in World Economy & Business and a minor in French. At 27 years old, Erica was diagnosed with a life‐threatening brain tumor. She applied to every health insurance provider she could think of, but was denied coverage due to a pre‐existing condition. Thanks to the Pre‐Existing Condition Insurance Plan (PCIP) under the Affordable Care Act, Erica was able to get the surgery she needed in order to stay alive and the rehab to reach a full recovery.
Erica is a young adult survivor passionate about health technology, concert harp, and innovation in healthcare delivery. Erica supports the digital health ecosystem by powering the next generation of health entrepreneurs.
Erica works at Rock Health and Silicon Valley Bank‐Analytics to support the digital health and venture ecosystem and resides in San Francisco.