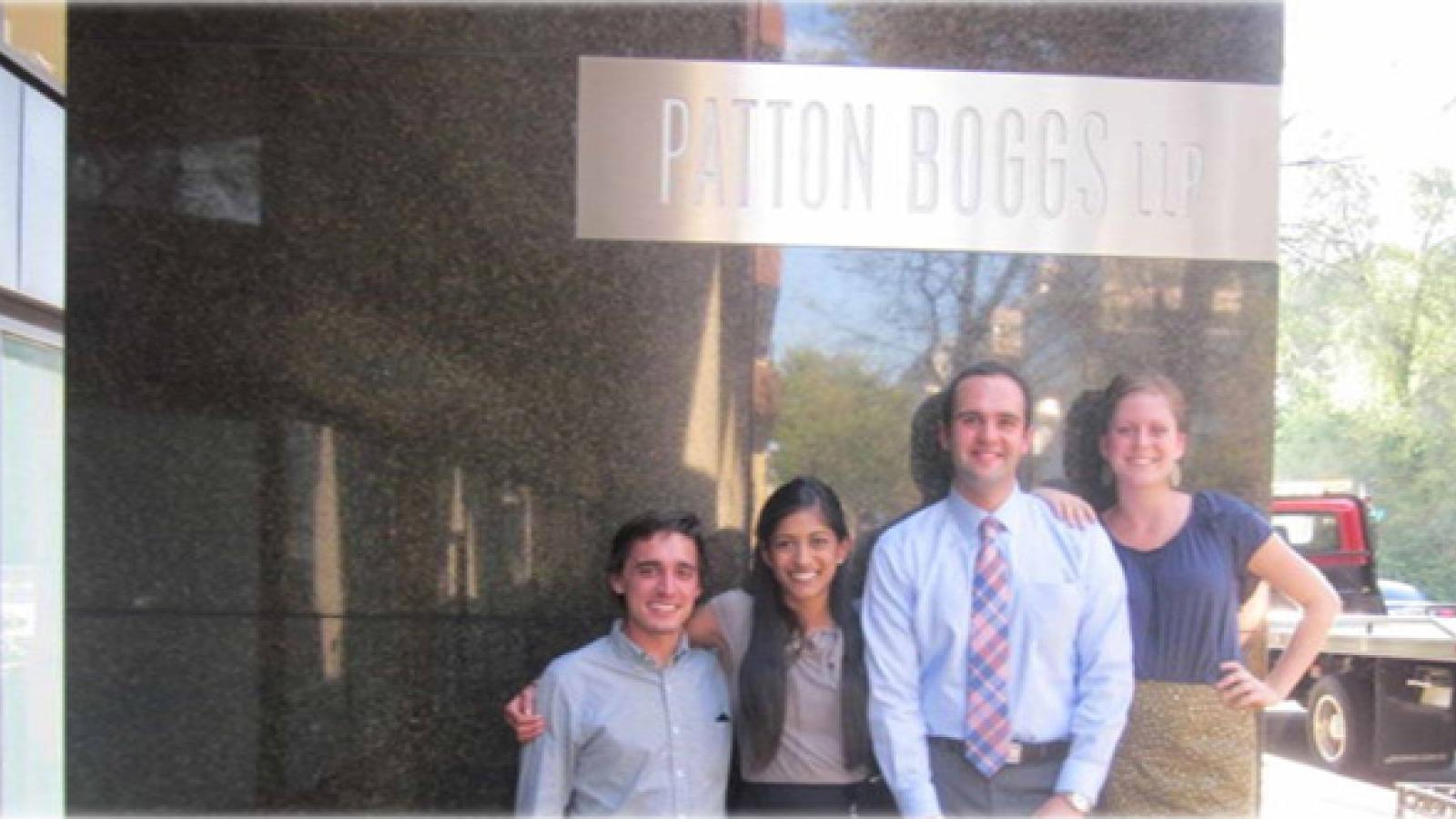 Body
Stephen K. Pytlik
Stephen K. Pytlik is a senior majoring in Security & Intelligence and Political Science with a minor in Legal Foundations of Society.
"Sometimes things have a way of falling into place. Following a lengthy search for a summer internship, I was elated to accept an offer in Washington, D.C. with the country's premier government relations law firm to serve as a public policy intern with the Energy and Natural Resources Practice Group. Once Spring Quarter had ended, I quickly packed up and headed for Washington, where I lived a block from the Supreme Court, Capitol, and countless other government hotspots.
Each day I made the commute across town to M Street, where in a rather nondescript brick-and-glass building overlooking Georgetown, I went to work with some of the sharpest minds in "The District." The firm represents foreign sovereigns from every continent, including China, Canada, India, and a range of countries in Latin America and Africa. Even though they are experts at lobbying, they also handle all of the other activities of a law firm – contracts, litigation, negotiation, etc. – which makes the office a unique mix of Washington's power players.
One project in particular allowed me to expand my international studies background as I had never imagined. Energy security is a major concern for countries all over the globe, and one way countries are looking to reduce this burden is through renewable energy. Further, a major component of many countries' renewable energy plans includes developing electric vehicle infrastructure. I compiled an extensive white paper on the feasibility of electric vehicles in the United States. To do so, I examined countries in Scandinavia, continental Europe, Israel, and India. Electric vehicles often seem like a particularly excellent solution to the world's energy woes, but the infrastructure costs alone can dissuade many countries from even exploring the option. So many countries are reliant on gasoline that it could take generations to make the switch. Additionally, if solar energy or another renewable energy is not used to collect the energy for electric vehicles, the pollution these "EVs" would reduce is merely displaced to the source of the electricity, and often this ends up more polluting than the cars would be on their own.
Working with the country's leading public policy firm also afforded several opportunities to sit in on meetings and fundraisers with senators and representatives, and also lobby several offices on Capitol Hill on behalf of legislation – not to mention enjoying fantastic breakfasts and lunches prepared by the inhouse chef.
After D.C., I was lucky enough to travel to Europe for nearly three weeks. A friend and I flew to Berlin to meet our roommate who was doing research there. After that, we made our way to Dresden, Vienna, Munich, Venice, Cinque Terre, Nice, and finally to France. Backpacking around Europe is one of my favorite ways to travel because hostels and travelling provide so many opportunities to meet people and get to know the local culture. Plus, it never hurts to practice your language skills!"