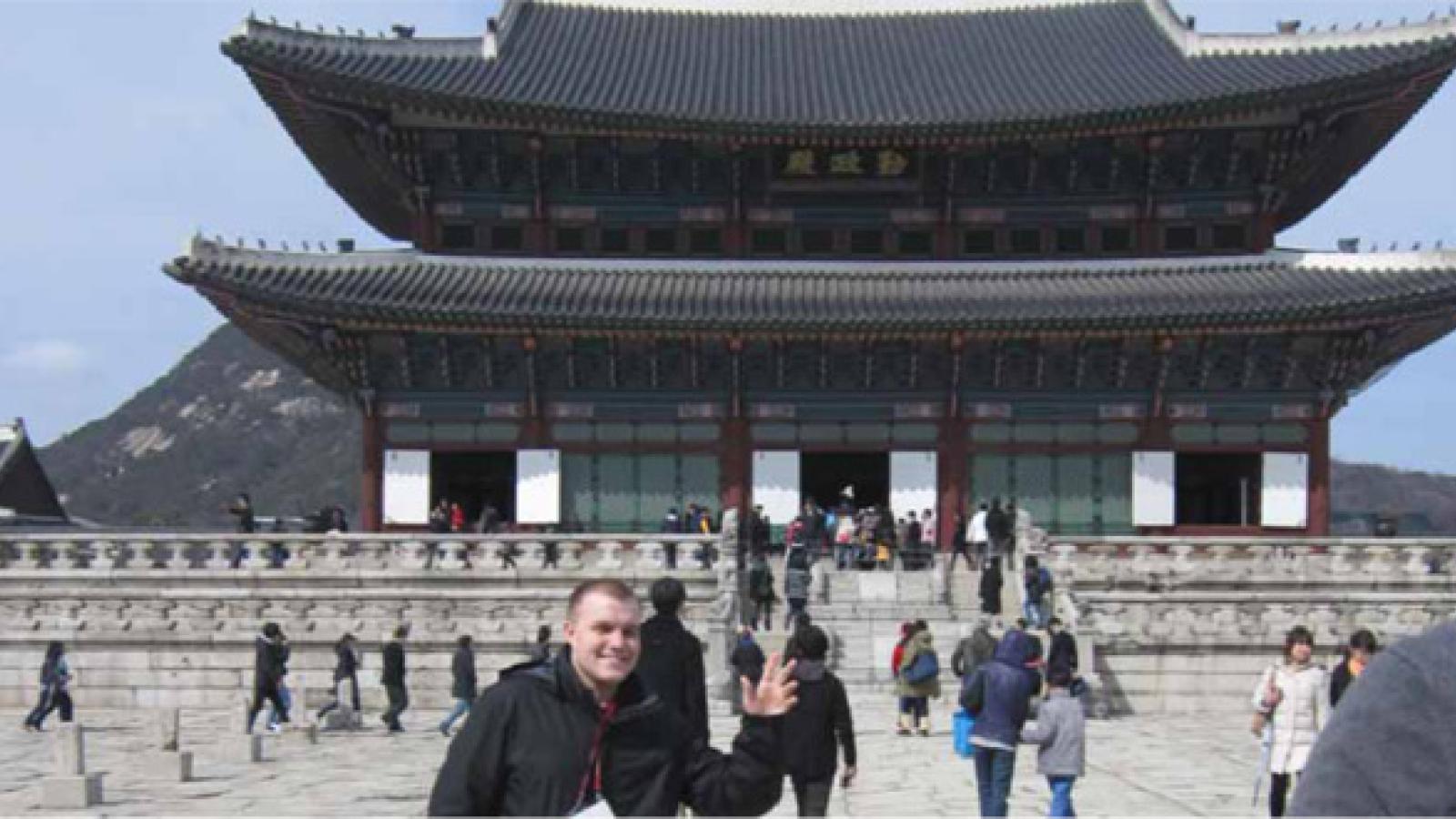 Body
Logan West
The Council on International Educational Exchange, a world-leader in international education and student exchange progrmas, awarded Logan West with a prestigious Scholarship to South Korea. Logan spent March 18-26, 2011in South Korea. Logan is one of 75 university students selected to participate in the second annual South Korea Scholarship Program for university students, which is referred to in Korea at the Korea–US Youth Network.
Students were hosted by Yonsei University, South Korea's oldest and most acclaimed university located in Seoul, South Korea. Students attended academic lectures, and participated in tours and cultural excursions throughout the program, with the intention of fostering understanding and diplomacy between the U.S. and South Korea.
CIEE has partnered with the Korea Foundation, a nonprofit organization aimed at promoting awareness and understanding of Korea throughout the international community, to enhance goodwill and friendship through the implementation of various international exchange programs.
On March 17 Logan set off to represent the United States and The Ohio State University. The program began in one of four U.S. gateway cities, where students were met by CIEE representatives who provided them with a predeparture orientation to prepare them for their experience abroad.
Qualified students are encouraged to apply for future programs; Students interested in applying for the scholarship should visit the CIEE website.