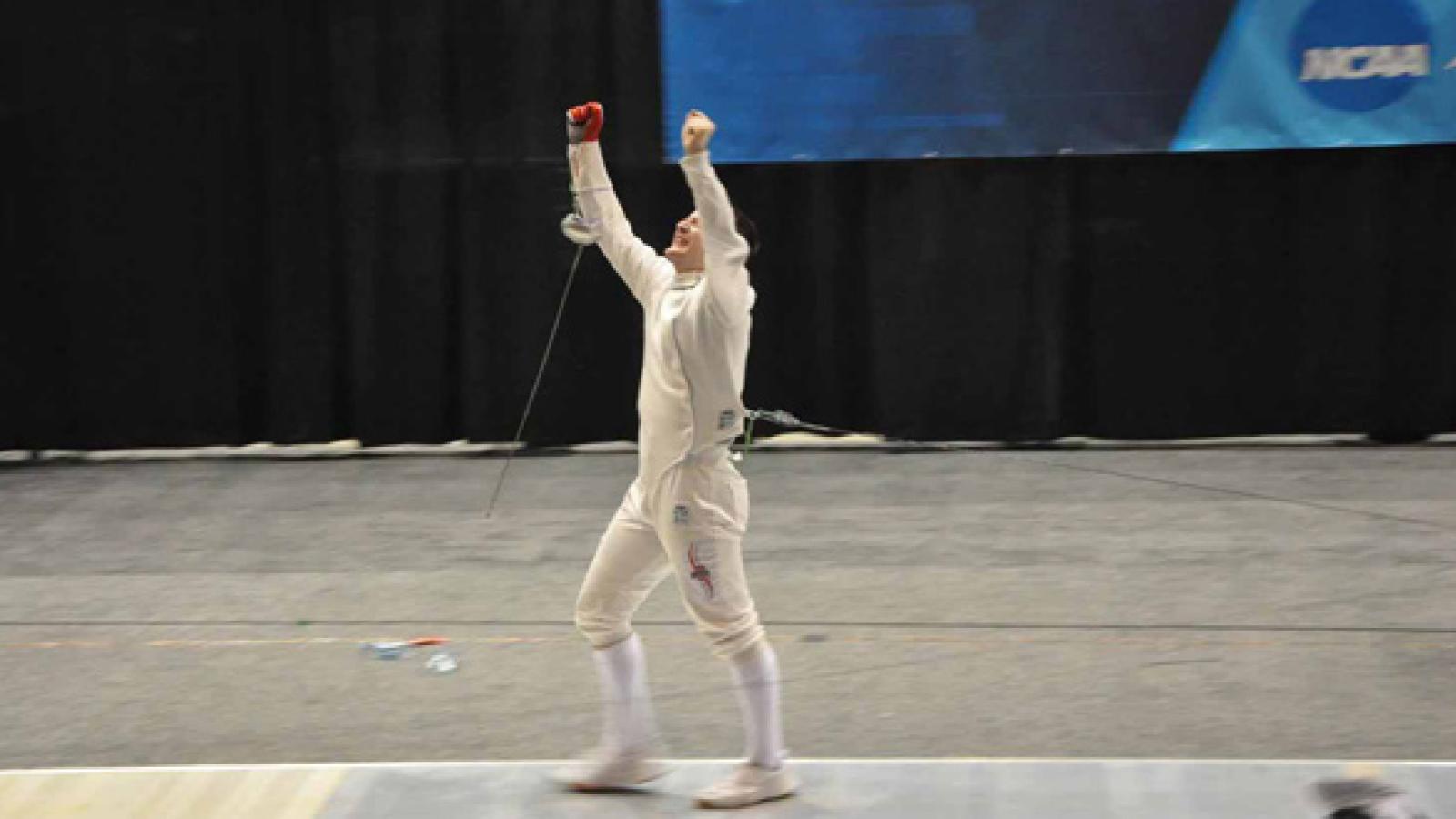 Body
International Studies is pleased to join The Ohio State University in congratulating Marco Canevari for winning First Place in Division 1 Men's Epee at the 2013 NCAA Fencing Championships held from March 20 to 23, 2013, in San Antonio, Texas. This is the highest title that can be won at the collegiate level.
Over 100 fencers from the four regions of the United States participated in the event. Marco won 17 of the 25 matches in which he participated (23 rounds plus semi‐final and final matches). In the inset photo at right, you can see the "last touch" of the championship match!
Marco started fencing at age six. He won the Italian Championship Gold Medal in 2001 and Silver in 2006. He was a World Cup medalist in 2005 and 2006, and has won several other championships and titles in men's epee.
He is an International Relations and Diplomacy major and Political Science major, with plans to graduate Spring 2014. His daily schedule includes training and practice five mornings each week. He is finally able to have dinner at about 9:00 PM and then studies until 2:00‐3:00 AM. "Every athlete goes through this kind of path."