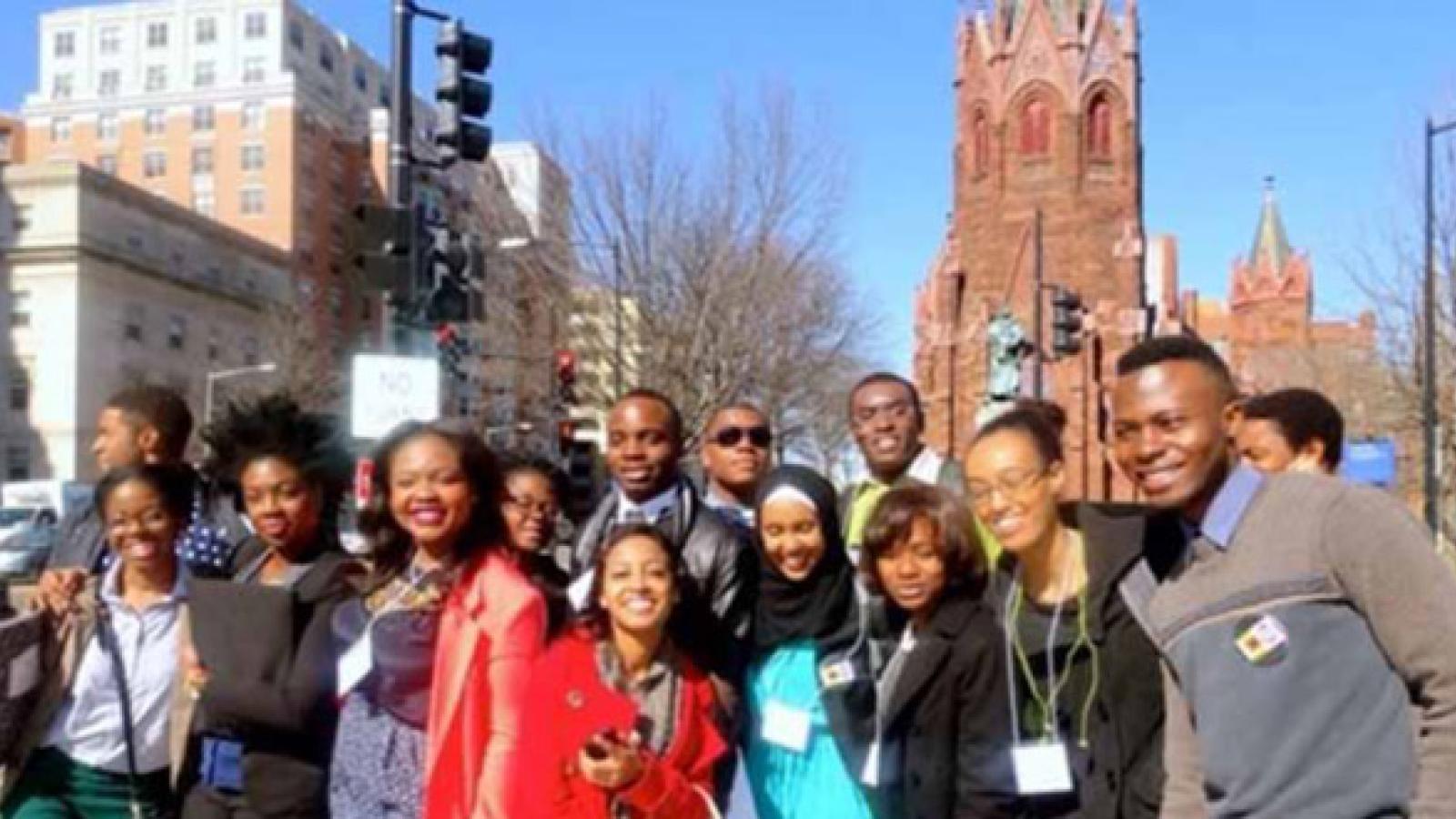 Body
The Model African Union is one of the over 1000 student organizations sponsored by The Ohio State University. Its purpose is to mobilize and engage Ohio State students to participate in Model African Union events both on campus and at schools in the area.
The National Model African Union Conference is hosted by Howard University in Washington DC. The OSU organization intends to send a delegation to the 2015 event, representing Ethiopia and Burkina Faso. Over the next ten months the OSU team will be reviewing the rules of procedure of the simulation, and also learning more about the politics and economics of Africa in preparation for the conference. A Model African Union class is in the works to be offered.
Last year in February, the MAU attended a four day event, held in Washington DC, at Howard University. Many universities attended and each university represented a country. OSU received an "Outstanding Delegates" award for the 16 students who attended. Half represented Nigeria, half Zimbabwae. The students attending learned a lot about cooperation and the difficulties of diplomatic work. Making concessions is necessary to achieve a successful outcome.
The OSU team had to alter its proposals to the conference in order to gain cooperation from other delegations. This was difficult and stressful work. The team met many students from other schools. In some cases, new friendships were made.
Each team got to meet with the Ambassador of the country represented by the team. In the case of Zimbabwae a two hour briefing by the ambassador was given to the students. It had a good effect upon the negotiating position of the student delegation.