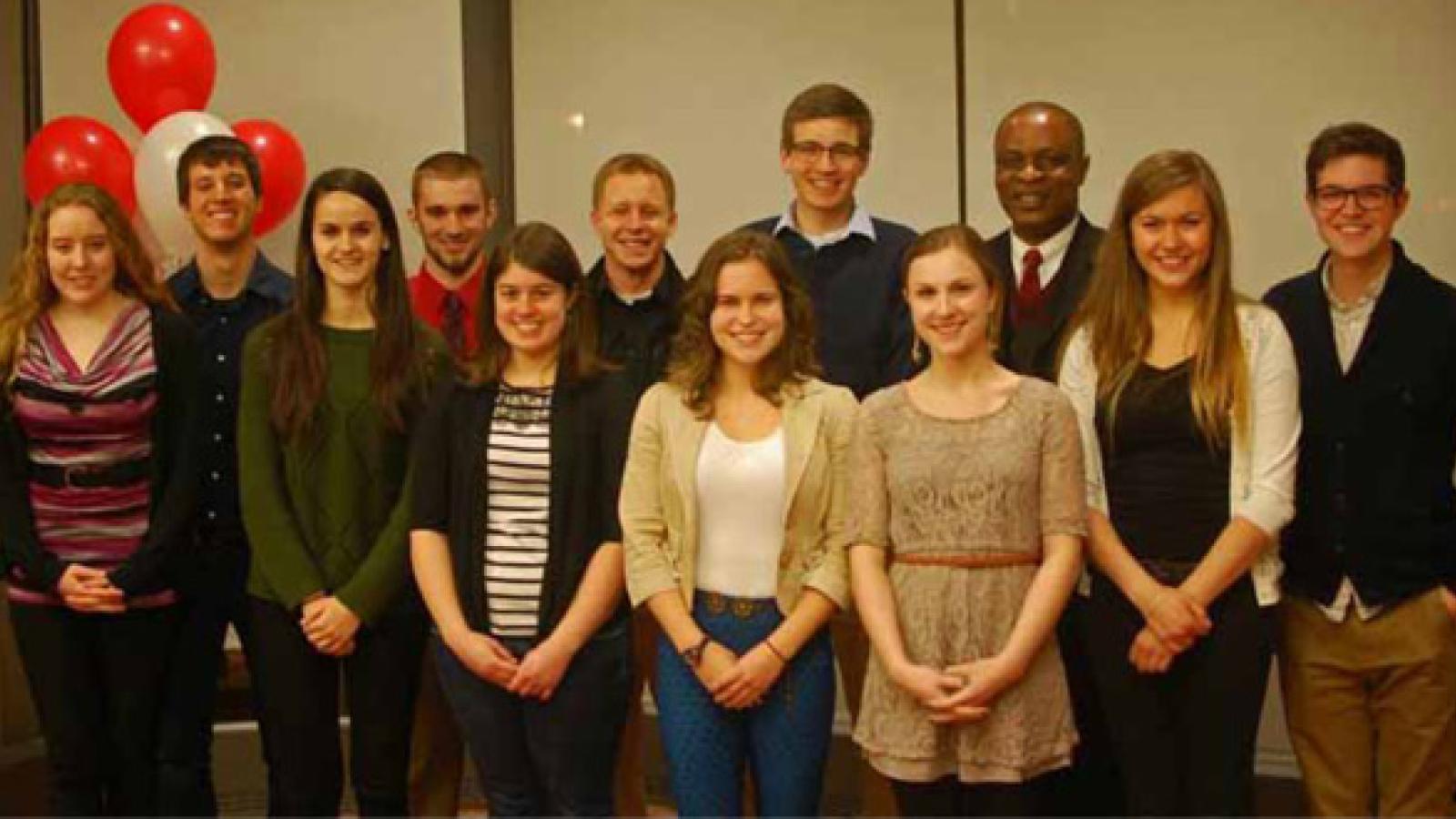 Body
The Gamma Sigma Chapter of Sigma Iota Rho, Honor Society for International Studies inducted 19 new members into the SIR community this year. The group was recognized for their academic achievements and dedication to the fi eld of international studies at an Induction Ceremony in February.
Following a delicious appetizer and dessert reception, inductees enjoyed a keynote address from Dr. Kelechi Kalu. Dr. Kalu is Associate Provost for Global Strategies and International Affairs, and Professor of African American and African Studies. Each inductee received a membership certificate, SIR pin, graduation cords, and a copy of the SIR Journal of International Relations.
We congratulate the 2014 class of SIR inductees and encourage all students of junior rank with a cumulative GPA of 3.2 or higher and a major GPA of 3.3 or higher in all International Studies courses to consider applying for national membership next year.
2014 Class of SIR Inductees
Casey Bell
Tanicha Blake
Chad Chessin
Sarah Cohen
Morgan Freisthler
Ellen Gurley
Michelle Hablitzel
Jennifer Janson
William Lee
Megan Mlnarik
Jayan Nair
Michelle Peasley
Paul Peters
Kristen Popa
Amelia Spencer
Spencer Sprow
Yuliya Vanchosovych
Molly Webb
Katelyn Wright