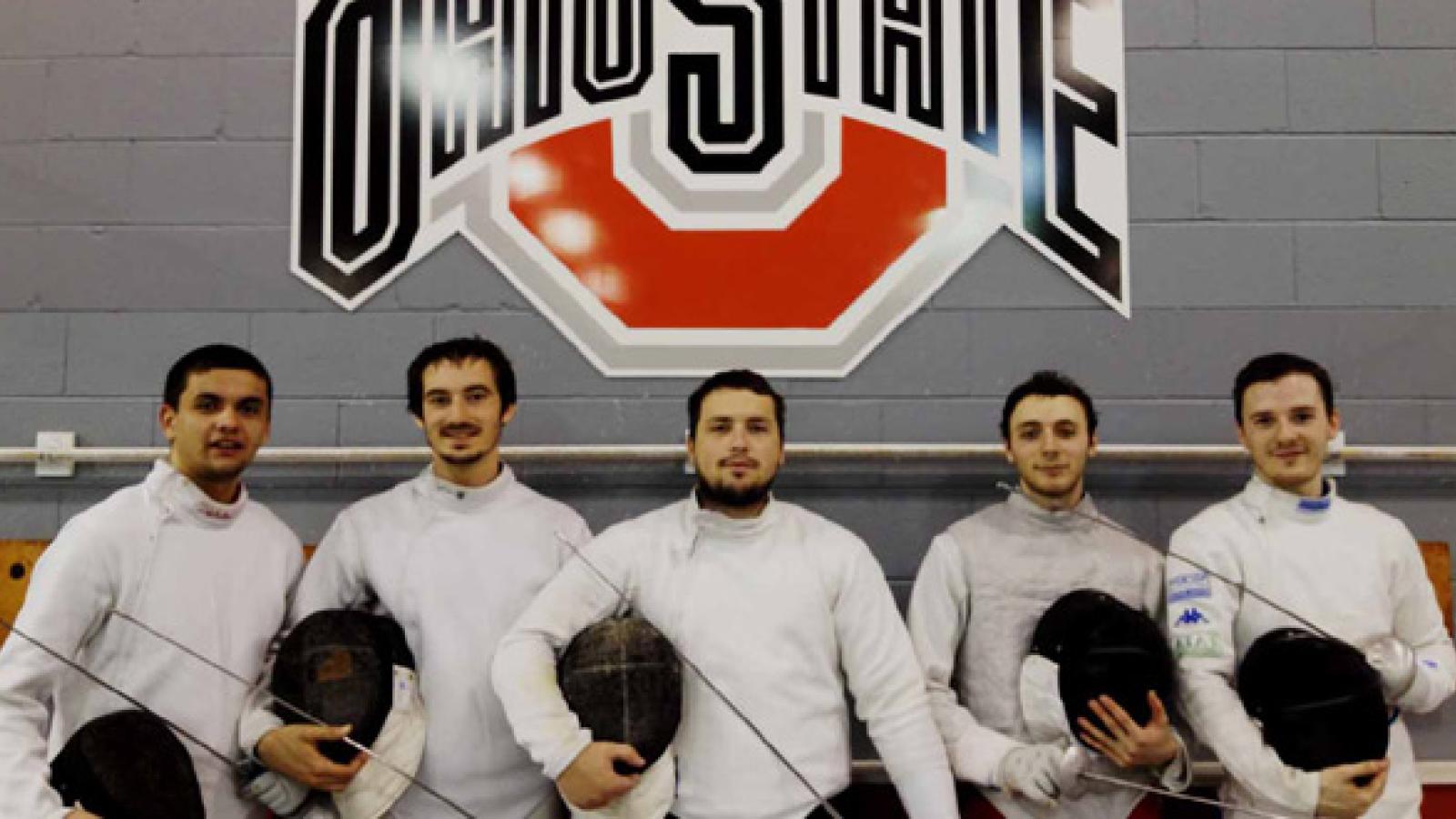 Body
OSU's Fencing Team won their fourth NCAA fencing championship on Sunday, March 25th, 2012 at the St. John Arena. Five members of the team are International Studies majors: Kristian Boyadzhiev, Marco Canevari, Zain Shaito, Daniel Tafoya, and Ognjen Vesic. Zain won his first NCAA individual Championship in foil and earned first team All‐America honors. He was the number one seed and maintained his composure despite injuries to win the competition. He is working to secure a position on the 2016 U.S. Olympic team. Before coming to OSU, he earned a gold medal at the Junior World Championships in Catania, Italy as a member of the U.S national team. He is a six‐time medalist in World Cup events.
Marco and Kristian both appeared in the semifinal rounds of epee, contributing points to the overall men's championship earned by the team. They also both earned first team All‐America status for their performances. The honor is the second for Marco.
Coming into the day, the Buckeyes held a 14‐point lead over Princeton and remained stable through the first hour and a half before opening a 20‐point gap that clinched the title. The Scarlet and Gray added one more point to their lead to finish with a 21‐point advantage, 182 to Princeton's 161. Notre Dame nearly overcame the Tigers in the final round, but finished third with 160 victories. St. John's (N.Y.) and Penn State rounded out the Top 5.
The championship is the third combined (men's and women's) for the program, with all three coming under the direction of head coach Vladimir Nazlymov (2004, 2008 and 2012). Ohio State won its first title in 1942 when the NCAA supported only men's fencing.
Learn more about OSU's Varsity Men's and Women's Fencing Teams.