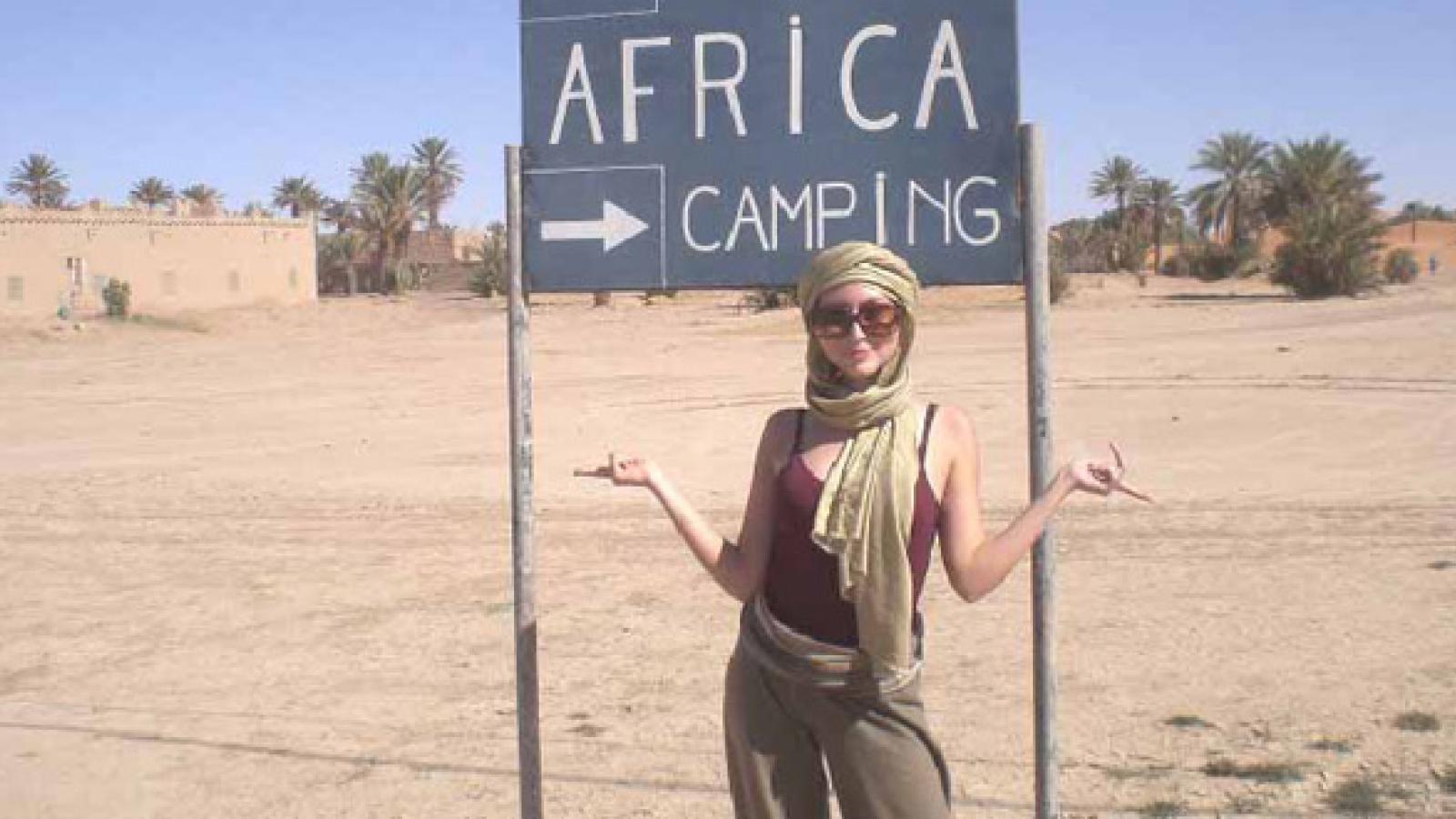 Body
Taylar Shermer
Taylar Shermer is graduating this spring with degrees in International Relations & Diplomacy, Philosophy, Political Science and Psychology, with a minor in Spanish. A research project, for her was just "icing on the cake"!
Research Abstract
Vietnam's economy has been exponentially on the rise for the last few decades. Since the end of the Vietnam War, the country has set its sights on lifting itself out of destitution, and reconstructing a new environment for itself that is rich with political and economic stability. Over the past twenty years, Vietnam's growing economy has catapulted the nation into the 21st century, bringing with it immense prosperity, the likes of which most Vietnamese people never deemed possible.
Just a few decades ago, Vietnam was ravaged by war. The country was divided politically; people could barely feed their families. Astonishingly, Vietnam not only survived this depressed period, it managed to spring from rock bottom to its current situation as a burgeoning Southeast Asian economy. Vietnam's economic journey has been a truly incredible one.
Vietnam has made numerous strides toward development, ranging from political and economic government policies enacted in response to increased privatization and entrepreneurship, to agricultural and environmental implementations that specifically benefit the Vietnamese population. With its increasing economic power comes an entirely new set of challenges.
The point of my research paper is to investigate the cause of Vietnam's current economic success, and evaluate the positive and negative implications this success has on the country's economic welfare, and the Vietnamese citizens' qualities of life. To facilitate this examination, the thesis is broken down into two main parts: 1. the first section evaluates Vietnam's economic success, and provides a description and explanation of this success, and 2. the second half explores the consequences and negative side effects of the country's economic success, including how these effects do and do not impact the Communist political system and how the government might change its policies and structures to better respond to these issues. Beneficial policies and programs are distinguished from detrimental ones, in the hopes that by making these distinctions one can realize the reach and impact of Vietnam's economic growth and finally see how much the Vietnamese people have gained because of the country's reform, as well as how far it has the potential to go.