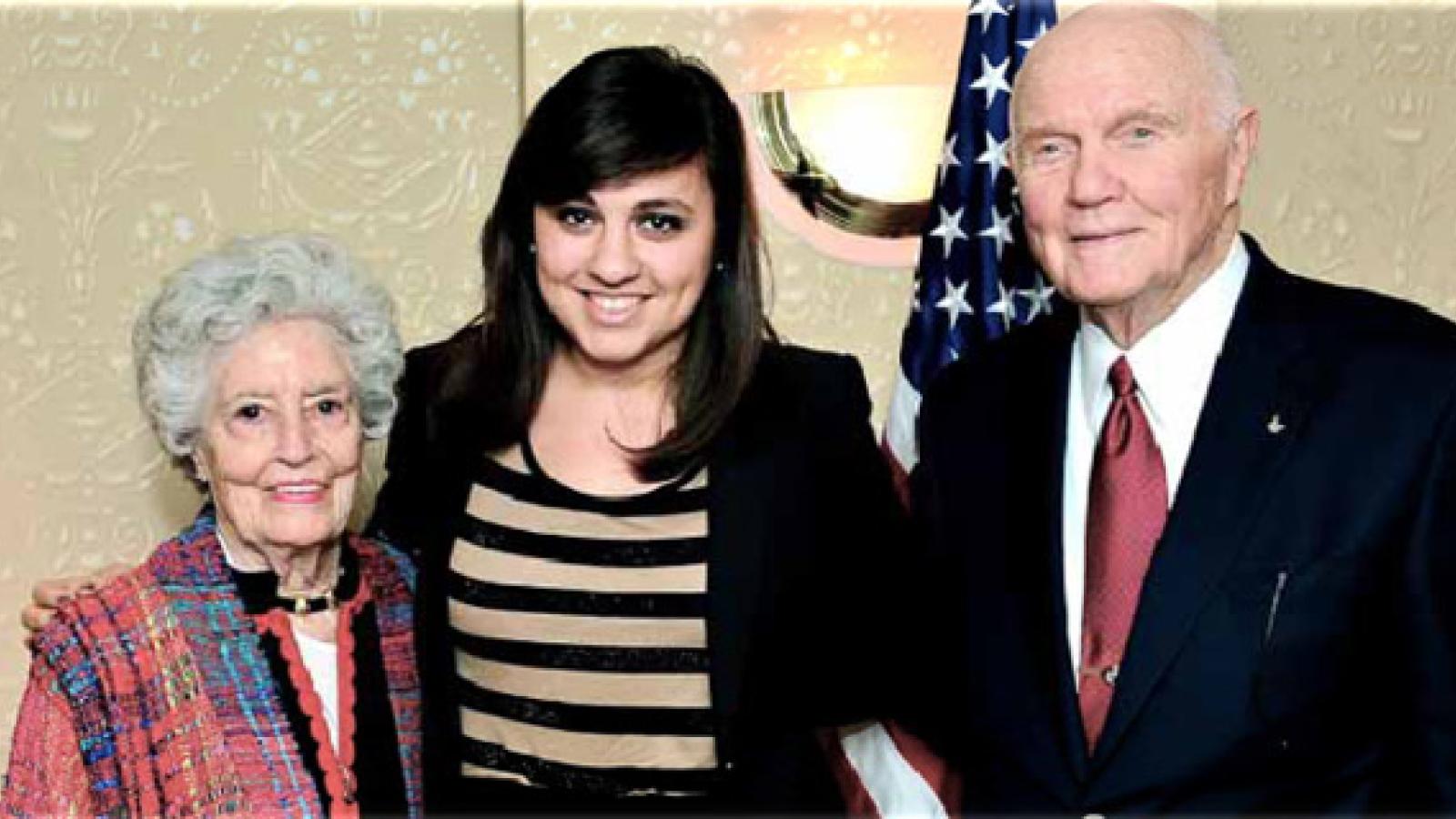 Body
Alexandra Constantinou
"At the Center for American Progress (CAP), I was privileged to intern under many knowledgeable, expert policy fellows who have truly altered my perspective on public policy and how it molds national debate. At CAP, employees work diligently to explore vital issues that impact not only American, but international affairs as well. They believe change is not only possible but also practical, and that our economy and nation should work for all, not just an elite group.
In the Economic Policy department, I discovered that money is everything. U.S. economic policymaking directly affects many areas of our lives, and only through strong economic growth can we hope for all Americans to have a chance at the American Dream, a theme of prosperity that has resonated with American citizens for years. The progressive economic policy at CAP works for a greater common good, and the research that I participated in during my internship reflects that goal.
Under the supervision of Donna Cooper, I primarily researched forprofit colleges and how they impact non‐conventional students, as well as high student loan default rates and the implications for students and their personal finances. Although this work did not pertain primarily to international relations, I found it fascinating because the education system in America has been criticized as a deteriorating aspect of our society, with students who no longer compete well in the global economy when compared to students in other nations. The for‐profit sector is a new venue for students who may not have the means necessary to attend traditional institutions of higher learning and still want a chance to achieve the American Dream. Through my research, however, I have discovered that not all for‐profit institutions play fairly, but rather charge students thousands more than renowned institutions (like Ohio State, for example) for a degree that will simply leave them drowning in debt. I have been asked to write three columns on this topic, which (pending approval from Donna) will be published on CAP's website for future students to see.
Under Karla Walter, I researched shared capitalism, workers' unions, collective bargaining, and many issues pertaining to the American Worker Project. Through my research, I was able to fully grasp how unions impact workers' well being and how workers' rights are a heavily debated issue, garnering much media attention in states like Ohio and Wisconsin. With our nation facing unprecedented unemployment rates, many workers are fighting a difficult battle to ensure they are being respected in the workplace and that their rights are not being infringed.
I believe my experience at CAP has cultivated my interests in public policy and truly helped me to adopt stances on issues and utilize accurate, nonpartisan research to back them up. While I was the youngest Fall Glenn Fellow this quarter and wondered before stepping foot in DC if I may have chosen to do this internship too early, I am definitely happy that I did this internship now, because I have discovered an area of interest in the non‐profit sector, and I aspire to pursue a minor in non‐profit management when I return to OSU. Ralph Waldo Emerson defined success as leaving "the world a bit better, whether by a healthy child, a garden patch, or a redeemed social condition; to know even one life has breathed easier because you have lived: this is to have succeeded."
My internship experience in a think tank environment has instilled in me the importance of progress. Public service, in my opinion, echoes the beliefs of Emerson: that leaving the world even a little bit better off than before is a noble accomplishment, and we should strive to elect leaders who lead by example and enact lasting change that improves not just one life, but the lives of nations and international communities alike. I am thankful that I was able to live in DC and intern at CAP on the eve of an election, at a time when progressive thought may prove more important than ever before."