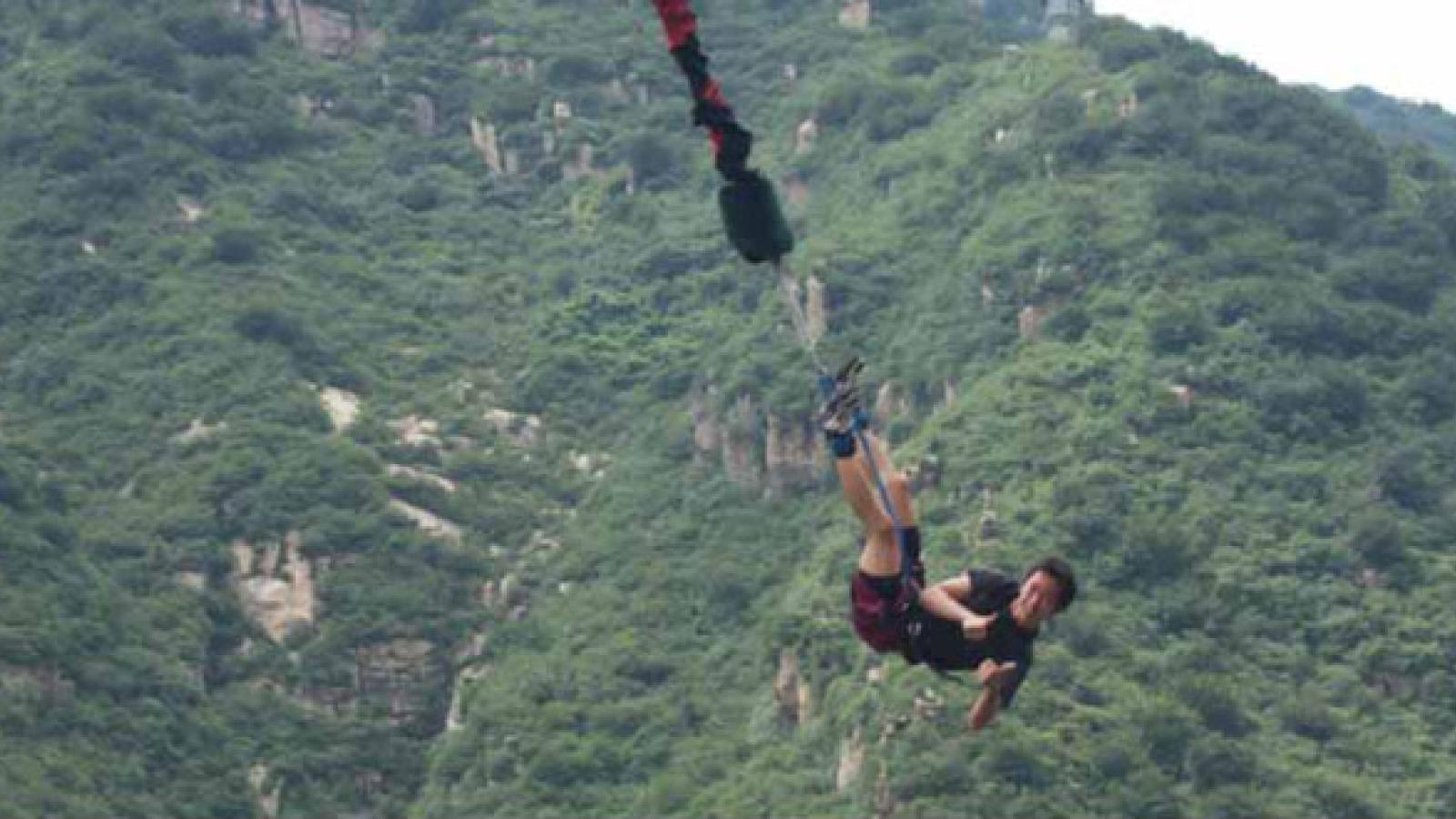 Body
"During the summer of 2012 I was a recipient of a Gilman Scholarship, a specific scholarship awarded by the Institute of International Education to study abroad. Having already been accepted into the Alliance for Global Education, I was ready to fly off to Beijing and begin what was to be an amazing summer.
Beijing Language and Culture University, or Beiyu as it is more commonly known, is a university primarily dedicated to the teaching of languages. Set in the Wudaokou district of Beijing, it hosts about 9,000 foreign students each year while it acts as home to a Chinese student population of about 4,000. My mornings consisted of learning Chinese from 9:00 to noon and then attending an economics course titled China's Economic Development: 1978 to the Present and Beyond. This summer marked the first time I had stayed in China independent of my family and helped me gain a better perspective on what is means to be Chinese American.
Through my program, we went on various field trips throughout China. Disregarding some of the major tourist attractions, the Alliance for Global Education took us to Guoliangcun, a small mountain village located in the Taihang Mountains, Henan province. Seeing waterfalls hiking through trails, and exploring caves were just a fraction of what we all did on that trip. The Alliance also gave us plenty of time to travel independently while studying in Beijing. I personally had the pleasure of traveling alone to the Anhui province where I visited my family and got to see the Lotus Water Gardens in the Jiaoganghu scenic area. In addition to going to Anhui, two other friends and I were able to travel to Qingdao (home of the famous Tsingdao beer company) and hike through the back trails of Laoshan.
We also stayed in the Old Observatory, an observatory situated on a hill overlooking the city that was transformed into a hostel. However, the hiking in Laoshan didn't compare to the intense uphill climb of Qinglong Gorge and the bungee jumping over the Qinglong reservoir. All things considered, this summer was full of traveling and strenuous experiences. On the other hand though was the academic side.
A study abroad can't be all fun and games, and I learned quickly how much time and effort I would have to put in to succeed in my classes. With Chinese classes every morning at 9 am and then an economics course after, life was by no means easy in Beijing. The Chinese class I took pushed my speaking limits to the point where I feel comfortable saying that I am now fluent in Chinese. During class, we not only worked from a textbook but applied our knowledge by engaging with Chinese students at Tsinghua University through surveys and discussions. I was also working on a research project, or what the Alliance program called our "Capstone." We were encouraged to pick a topic involving China and using our environment, conduct research using our Chinese language ability. As a Outdoor Adventure Center climbing instructor, I have a significant interest in rock climbing and chose to research how China has embraced the outdoor industry, particularly rock climbing. Through interviewing people at local climbing gyms and going out to climb in the mountains north of Beijing, I discovered some fascinating things about the outdoor industry in China and concluded that despite all the previous regulations of sports in China, outdoor sports can bring rural areas out of poverty while providing enough economic benefit for the government to get involved.
Coming back from this summer was a surreal experience. Totaling 41 hours of transit, including a 12 hour layover in Vancouver, I had to readjust to a typical college life style. Not being able to go to the Dumpling Lady next door or not having to speak Mandarin really makes me treasure my summer of 2012."
Learn more about the Benjamin A. Gilman Scholarship.