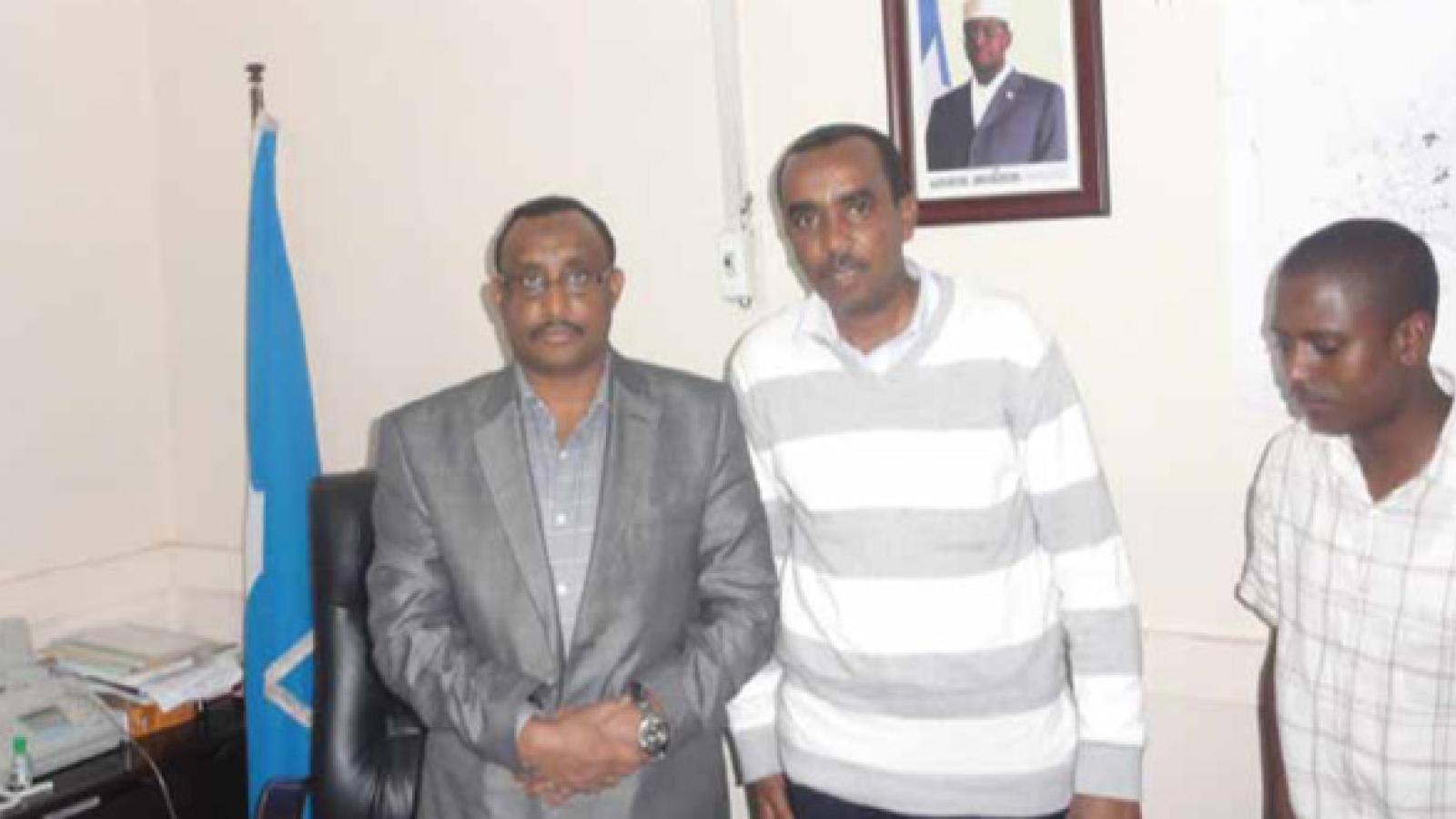 Body
Abdullahi Isse Abdulle
[Editor's Note: Mr. Abdullahi Isse Abdulle is a Spring 2010 graduate from The Ohio State University, where he majored in Development Studies. After graduation he travelled back to Kenya and Somalia to assist his people. An earlier story about Mr. Abdulle appeared in the Spring 2010 edition of Small World Magazine. Below is his update.]
"I have joined a national humanitarian organization called "Social-life and Agricultural Development Organization (SADO)" as a Food Security and Livelihood Program Officer.
In my country, Somalia, 50% of the population of 10 million are in need of emergency assistance. A crisis has been created by two consecutive years (2010 and 2011) of failed rains. Serious droughts have hit the agro-pastoral and pastoral communities (the main source of livelihood for the majority of the people). All kinds of crops have failed due to the lack of soil moisture. They even die at the germination stage. According to the United Nations' Food and Agricultural Organization (FAO), almost 90% of pastoralists have lost more than 95% of their livestock. Southern regions of Somalia, where many poor people live, are in a humanitarian crisis. Around 2.8 million people have no food to eat. The UN has declared famine in five regions of Somalia, including where SADO operates. According to the United Nations High Commissioner for Refugees (UNHCR), more than 200,000 Somalis have crossed the Kenyan and Ethiopian borders seeking food and water, while more than 430,000 are now internally displaced persons (IDPs).
In our attempt to save lives and mitigate the impact of the droughts, SADO has launched a massive humanitarian emergency intervention targeting the most vulnerable and affected communities. The SADO Food Security and Livelihood Program, which I have the privilege to manage, is currently implementing livelihood support projects in the south-central regions of the country. This program assists around 10,000 households (60,000 people) with unconditional food and cash transfers. These families receive food or cash which is equal to a "minimum food basket" (MFB). MFB means the "amount of food one household of six members can survive upon for one month". In our program, there are also economic recovery initiatives that are intended to support people to feed themselves without external assistance. Around 200 irrigation water pumps, 20,000 tons of variety seeds, and farming tools are distributed for the next rainy season to riverine and rain-fed farmers. SADO also creates jobs that are based on Cash-for-Work and Food-For-Work. We have employed thousands of people who earn money for food or have dry rations distributed to them after work is completed.
As part of its coverage of the crisis, the BBC interviewed me. "I know and like what I am doing," I told them. I added, "With tremendous support from my organization, I am working hard to save many human lives and their livelihood assets, especially livestock. Helping the people in need is both my profession and passion." I am a strong advocate for assistance to the drought affected people inside Somalia in order to keep them in their homes and villages. People have lost all livelihood assets, and they do not have anything to eat. If not assisted, they have no choice but to abandon their homes and seek assistance in Kenyan and Ethiopian refugee camps. I believe if the people fleeing from hunger are assisted in their home areas, they will be able to resume their farming when the Deyr 2011 rains start in October 2011. Otherwise, they will remain in refugee camps forever like other Somalis who entered Kenya and Ethiopia during the 1991-1995 collapse of the Somali state and civil conflict. They are still refugees."