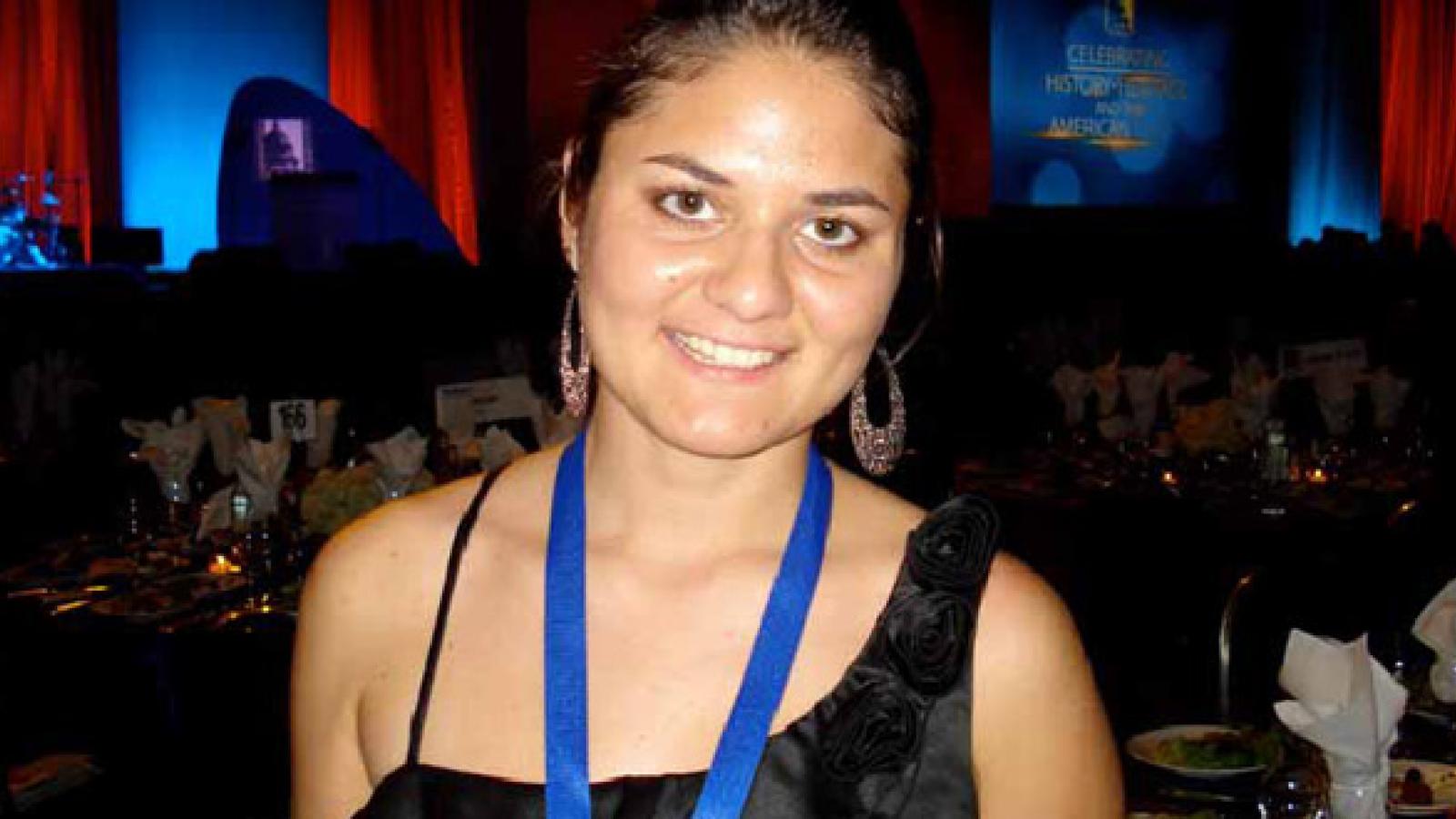 Body
Carmen Flores-Carrion
Carmen Flores-Carrion is a senior majoring in International Relations & Diplomacy and French, and a minor in Economics. Here is her internship story.
"Towards the end of my freshman year, as I sought out possible internships, it never crossed my mind how much I would be exposed to during my experiences. During my Summer 2010 internship I met and listened to various individuals- from human trafficking victims to President Barack Obama.
I began my summer in Miami, Florida at the Mexican Consulate. I pursued this internship because of my interest in diplomacy. I was placed in the Department of Protection. This office provides varied services, but first they assist and ensure that the Mexican citizens understand their relationship with the United States authorities. That way the services offered to Mexican citizens are easier to accomplish. A few services include: visiting citizens who are detained, in prison, hospitalized, or in poverty. The Consulate may offer some sort of representation, aid, or advice in legal matters-especially those dealing with human rights. They also help in the representation of Mexican citizens when dealing with civil demands and custody of children.
By assisting in these services I was able to meet people in need. One of my more important encounters was documenting a woman's plea for help. She was illiterate and wanted to write a letter to the Mexican government, so I was asked to be her scribe. This process was difficult. I learned her father's death the previous year and her mother's death that summer were a result of drug dealers wanting their property. By then, her main concern was keeping her siblings in Mexico safe and seeking justice for her parents' deaths.
Towards the end of my stay, I met two trafficking victims. These Mexican women had been persuaded to go to the U.S. to be waitresses and earn tips to send back to their family. Upon arriving in the U.S. they were exploited in New York and Miami. From what I understood, the men in charge would fly these women from city to city for their clients. I was dazed when I found this out. Could it be that I was once on a flight next to a human trafficking victim? These women were courageous to ask for help. They had been in this nightmare since 2001, had become pregnant in 2003 and gave birth to children fathered by the same men who exploited them. Their children had been taken away so they could continue their work. It was being reunited with their children that drove them to escape. But why did they wait until 2010? Her answer was, in sum, "we couldn't trust anyone." Fortunately, they trusted a nonprofit organization called the International Rescue Committee, which collaborates with the Consulate to help these individuals.
While some individuals were asking for justice, one man was in dire circumstances due to the justice system. He had been wrongly accused. He had a name that is common in Mexico. He was placed in prison on death row as a result of these charges. Luckily, a lawyer investigated his case in depth and was able to obtain his release after DNA testing.
After one short month I was exposed to many different issues that I was not aware the Mexican Consulate dealt with. These experiences have led me to search for other problems worldwide and how they are being fixed. I did not have to search for long and across other countries.
In the months of August and September 2010 I was an intern for Laura A. Cordero, a Superior Court, Family Court Judge in Washington D.C. By sitting in her court I learned of the many problems children ages 21 and younger experience. I saw many cases of neglected and abandoned children in foster care. My greatest shock here was to hear kids my age (18, 19, 20 years old) who give the impression they cannot move forward. They are fortunate to have the U.S. government provide stipends to achieve a better education or acquire a skill that can get them through life. Yet these kids often decide to fail and skip school and do not begin looking for a job. They have many individuals who want them to succeed, the foster parents, social workers, lawyers, mentors, and the judge. They are constantly reminded of their obligations before turning 21 because by then, the judge cannot give more orders to help them; they are on their own. Sadly some of these kids go from having an apartment to living in a homeless shelter because the government no longer gives them stipends.
In addition to sitting in court I was invited to volunteer during the Congressional Hispanic Caucus Institute (CHCI) yearly conference. During this two-day event people fly in from across the U.S. to attend or participate in panel discussions. These discussions were about issues that Latinos face in the U.S. today, from health to education. My job was to direct people to different locations, the sign-in desk, the restroom, and specific rooms. Little did I know that the second day on the conference I was going to be asked to help out another group-the Secret Service.
The First Lady, Michelle Obama gave the opening speech for the second day of the conference, speaking about the health of Hispanic children. It was great to be a part of the team who ensures her safety and to hear her speak. To finish the conference the CHCI hosts an annual award gala inviting the President and the First Lady. I was lucky to guide congressmen and women to their seats as well as hear the President speak. It was inspiring to hear President Obama speak in person, especially about Latinos."