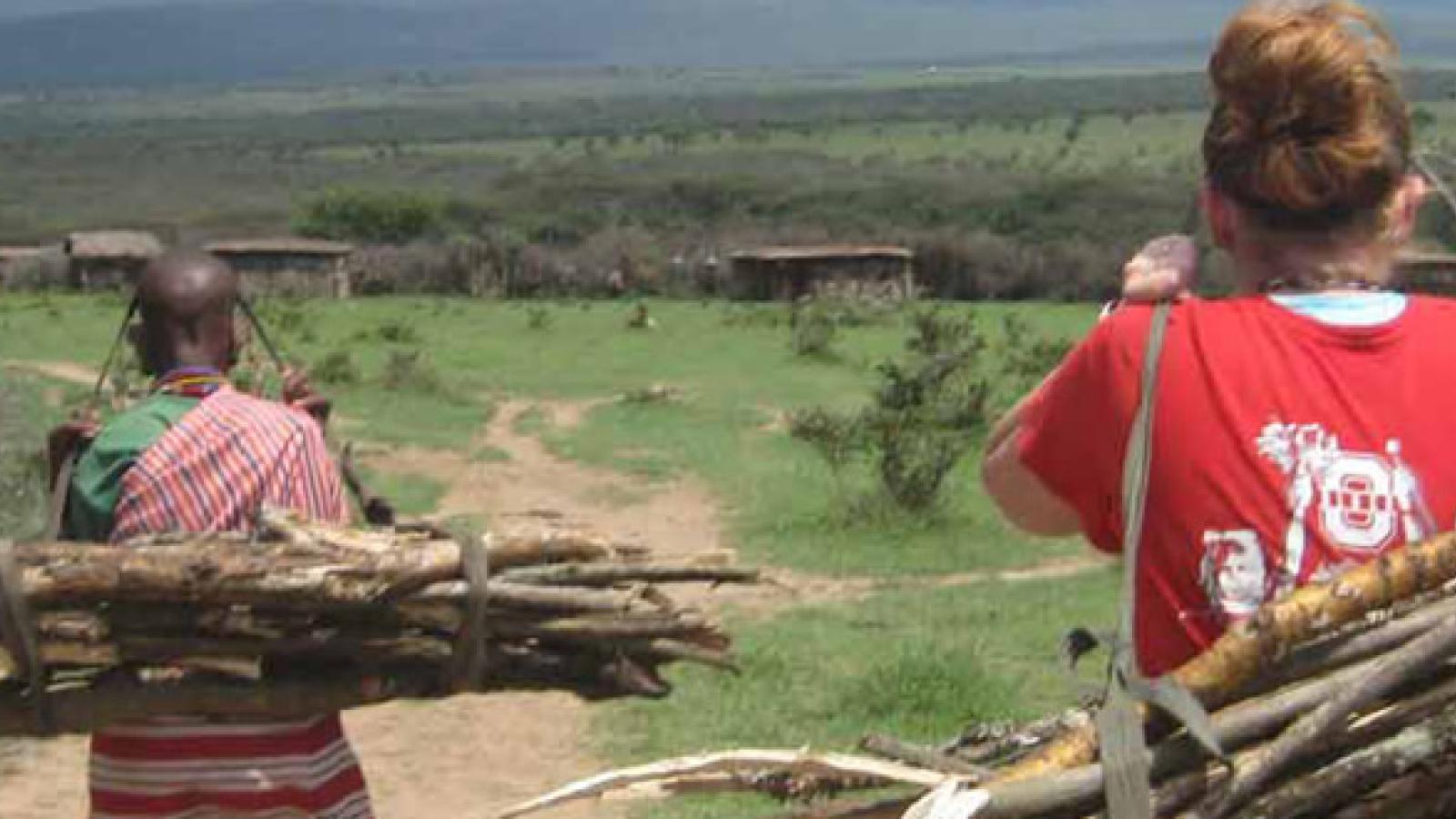 Body
Kathryn Hogan
Kathryn Hogan is a graduating senior completing dual-degrees in International Relations & Diplomacy, and Political Science, with a minor in African Studies. She conducted research for her honors thesis last Autumn, and presented her findings at the Spring 2011 Denman Undergraduate Research Forum. Here is her honors thesis abstract.
Research Abstract
The Maasai are a group of semi-nomadic pastoralists that have traditionally lived on the Serengeti Plains of Africa. Historically, the Maasai have faced a plethora of land tenure issues. The government and environmentalists have created challenges in the past, and today, the tourism industry is creating issues as well. Tourism companies often advertise themselves as providing an "ecotourism" experience, implying they embody the principles of ecotourism and execute those principles in their business model. Tourism in Tanzania and its subsequent effect on the Maasai have attracted much attention from non-governmental organizations, international organizations such as the United Nations, and journalists and bloggers worldwide.
Many of these groups believe that certain 'ecotourism' companies do not actually embody the values of ecotourism and, as a result, are having negative effects upon the Maasai. This study will define ecotourism and then utilize that definition for the evaluation of the tourism companies that operate in Tanzania. These evaluations will allow us to discern between companies that are truly ecotourism companies and those that are not.
My methodology integrates various sources. My research is a synthesis of printed sources, online sources, historical documents, reports of non-governmental organizations, accounts of various journalists and bloggers, and reflections on my personal experience in Tanzania. Current research shows that ecotourism companies that do not embody the ethics and practices of ecotourism do exist in Tanzania, and as a result, the Maasai are being negatively impacted.
Current research also shows that genuine ecotourism companies operate in Tanzania and can empower the Maasai. The preliminary findings suggest that there is a need to clearly define ecotourism, as well as a need to educate consumers. If companies were held accountable to ecotourism principles, it is likely that the Maasai would face far fewer negative effects from tourism, and would begin to benefit from it.
Learn more about the Denman Undergraduate Research Forum.